Wood Fencing Service
Wood fencing is a timeless classic that provides a natural look. It is a common choice in residential design. Wood fences provide warmth, design, and security to your home. Stainable and paintable, wood fences are versatile and are easily catered to your needs.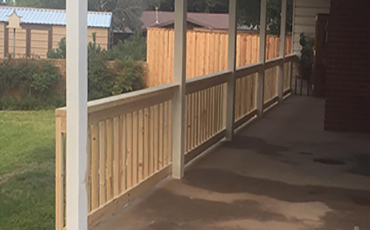 Quality Service
Commercial and industrial, as well as residential fence installation is a big part of our portfolio. We have certfied fence professionals for your project. We look forward to completing complex or large fence projects. We have the experience, skill, equipment, and references necessary to complete your project to specification on time, every time. Whether it's a classic white picket fence or something completely custom, we can build it.