Pool Fence Service

Swimming pools provide your family with hours of fun and relaxation, but they can be dangerous for little ones. That's why, more than 30 years ago, we developed our removable mesh pool fence to help protect young children. Trust us to help keep your family safe around the water so you can enjoy your beautiful backyard pool.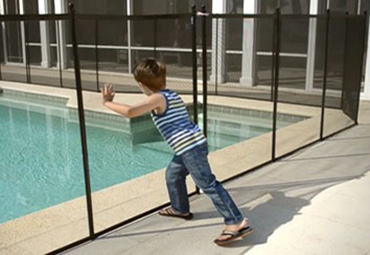 Strength and Durability
Our pool fences include several important elements that work together to help provide the safest barrier possible around your pool. The posts are the main component of your mesh pool fence, and keep your fence securely in place. We designed our fences with composite fiberglass posts, which are so strong, we include a lifetime warranty against breakage or becoming crooked. The other important fence components are our weatherproof mesh and borders, which provide you with a transparent, impact-resistant barrier that will hold up to daily use, as well as to sun, rain and cold.